Image Source – Instagram
Kajal Aggarwal was successful in keeping their relationship wrapped for a very long time. The actress of 'The Singham' recently made her relationship with businessman Gautam Kichlu when she announced her wedding date.
Guess what else? We recently got our hands on a photo of the couple's pre-wedding function and we should tell that they look very cute in it.
Kajal's fans took to her Instagram handle and shared an unseen picture of what she looks like from her pre-wedding function. Wearing a traditional dress, both Kajal and Gautam look gorgeous in that picture together. And it is their smile that shows how excited they are to embark on a new journey in their lives.
Gautham simply captioned the picture with a balloon emoji. You can see her post below:
Although Kajal has not shared any photos from the celebration of her wedding, she has shared Gautam's post in her Insta stories. He captures it with emojis of heart and heart-eyes.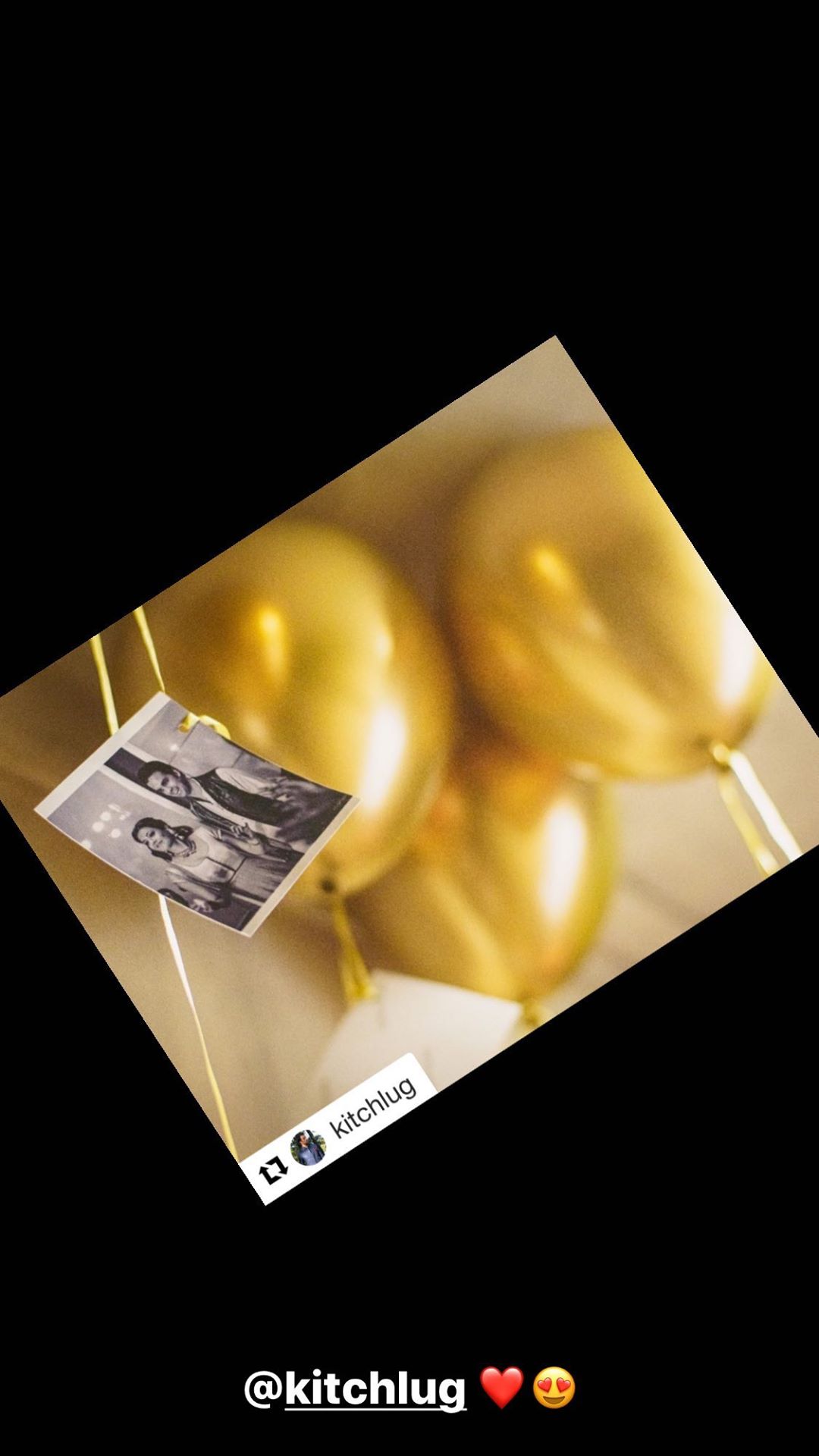 Earlier, revealing about her upcoming wedding, Kajal had said, "I said yes." It gives me great pleasure to share that I am getting married to Gautam Kichlu in Mumbai on October 30, 2020, in a small private ceremony surrounded by our small families. This epidemic has certainly shed a light on our bliss, but we are thrilled to start our lives together and know that you all will cheer us on in spirit. I thank you for all the love you have bestowed upon me over the years and we wish you blessing, as we are involved in this incredible new journey. I will still keep doing what I entertain my audience the most – now, with a new purpose and meaning. Thank you for your inconsistent support (sic). "
We are eagerly awaiting the wedding of the actress as we cannot wait to see her as a bride right now.
Also Read: Kajal Aggarwal's Bachelor Bash Inside Pics: The 'Singham' actress has a life time before her marriage
News Highlights:
Kajal Aggarwal and Gautam Kitchlu's unseen picture from their pre-wedding function goes viral
We hope You Like this news, Get the latest Bollywood news on bollyinside.
Source: twitter.com/bollybubble